John Lennon sang and proclaimed peace and love throughout his musical and life. Here are our favorite top 10 at Occupy Peace.
"If everyone demanded peace instead of another television set, then there'd be peace."
"Nobody controls me. I'm uncontrollable. The only one who controls me is me, and that's just barely possible."
"Peace is not something you wish for; It's something you make, something you do, something you are, and something you give away."
"You may say I'm a dreamer, but I'm not the only one. I hope someday you'll join us, and the world will be as one."
"If someone thinks that peace and love are just a cliche that must have been left behind in the 60s, that's a problem. Peace and love are eternal."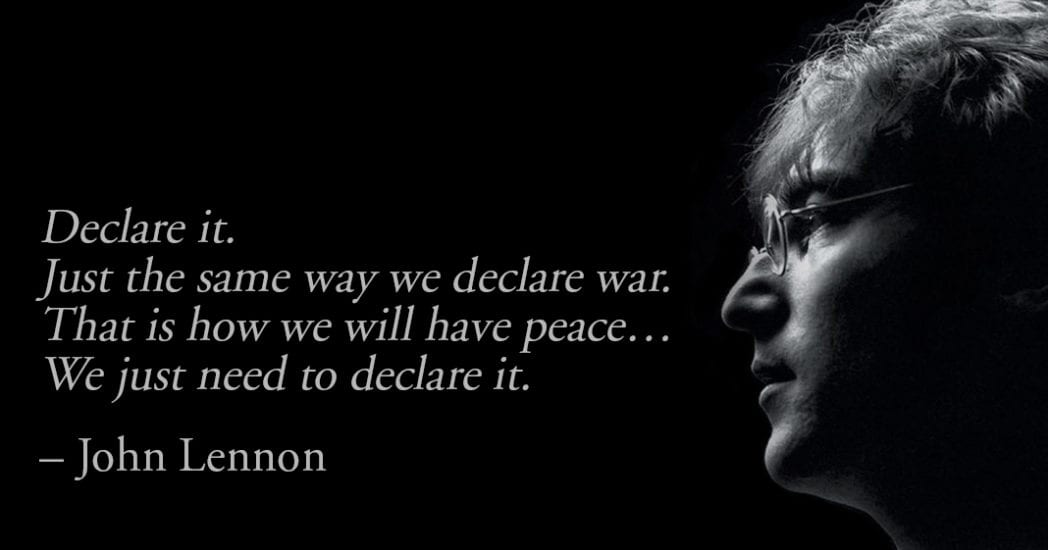 "Get out there and get peace, think peace, and live peace and breathe peace, and you'll get it as soon as you like."
"Our society is run by insane people for insane objectives. I think we're being run by maniacs for maniacal ends and I think I'm liable to be put away as insane for expressing that. That's what's insane about it."
"A dream you dream alone is only a dream. A dream you dream together is reality."
Share with us your own personal quotes below.